Something for #FlashbackFriday!
I personally think redheads look amazing wearing red, with the contrast of the daring tone against pale milky skin, surrounded by tumbling fiery hair! It can look romantic and alluring as well as fiercely strong and alternative. Add some scarlet lips and the spotlight is truly focussed!
This beautiful red ballgown was a staple in my modelling wardrobe years ago, and got used a lot for shoots. It was a stunning colour and photographed so well!
But the zip at the back broke and I decided to 'retire' it in my wardrobe, so it didn't get overused, and there it sat for a good few years. However, a few months ago I took it to be repaired, adjusted (as it had become loose) and now it fits like a glove again. So The Red Dress is back in action!
If you'd like to shoot me in it – email me and let me know! I'd love to use it in some really obscure locations, with different make-up, cool studio lighting, more accessories and props, or even underwater!
Here are a selection of past images wearing this crimson beauty. I'd love to know which you like best?
Saturating historic Oxford with Cornerstone…

Abandoned under storm clouds by Gareth Hickey…
Sparkling with diamonds with Paul Ottey…
Bold and bright under Red Checker's ringflash…
In monster shoes & London streets with Ian Payne

By Tim Pile, in the quiet calm of an old church window…

…and glowing like a beacon under this windmill…
Ivory Flame unzipped by Pierus!…
And finally, in the rose garden by Richard Spurdens…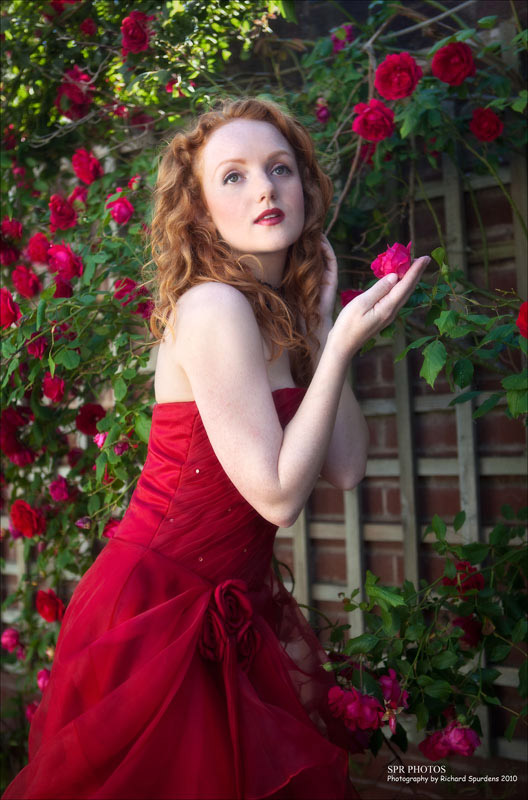 Watch out for my next blog very soon, featuring new images of 'The Red Dress' 2015 in a fantastical surreal setting! 😉