Below are results from a fabulous wedding style photoshoot I was part of last year with a very talented team! The venue was the enchanting Dorfold Hall, the grand rooms and blossom-covered gardens of which were a dream to explore, photographed by lovely Teresa Cunningham.
Not only was I wonderfully preened and styled, I got to showcase the most intricate and romantic gowns by Claire Pettibone (I loved the sheer tulle and butterfly embroidered back of the 'Papillion' gown, and the pale blue and gold shimmer of 'Eden'), as well as exquisite designs by floral artist Joseph Massie.
You can see the beautiful arrangements and tumbling bouquet, displaying glorious, delicate ranunculus, anenomies, hellebores, orchids, forget-me-nots and sweetpeas in light and heavenly shades – fittingly special and poignantly meaningful favourites for me, and Joseph kindly let me take the bouquet home to enjoy for longer, which joyfully illuminated my apartment window for rest of the week.
You can click the images for larger versions, and see full credits at the end of the post.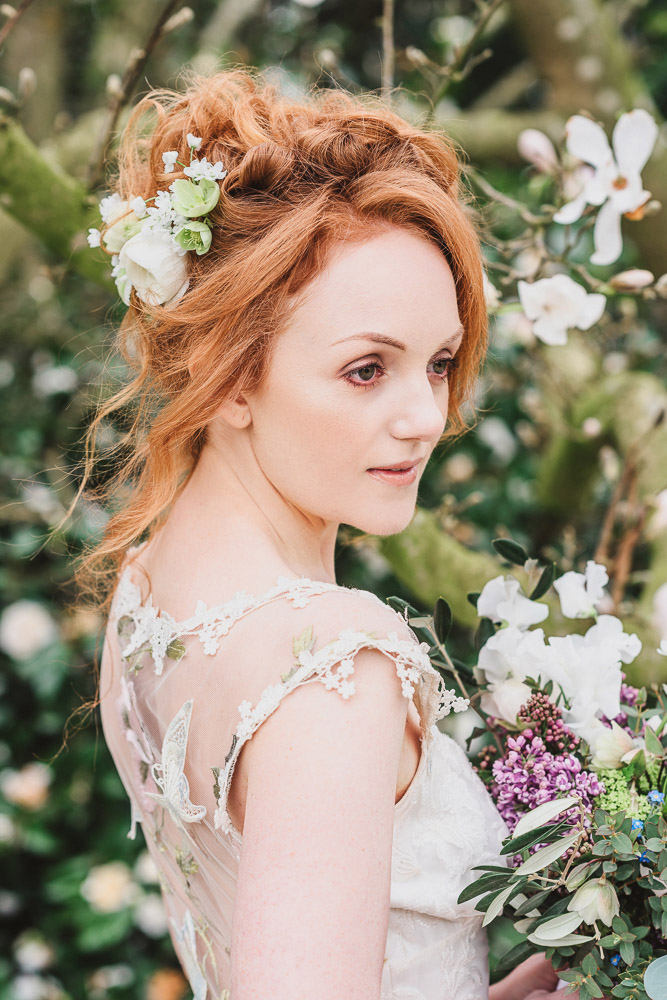 Photography by Teresa C Photography  @teresacphotog
Model: Ivory Flame @ivoryflamemodel
Venue: Dorfold Hall @dorfold
Gowns from @clairepettibone supplied by @knutsford_wedding_gallery
Hair stylist: The Hair Script @annie_hutch4451
Make up by Holly & Lucy Stevenson @makeupbyhollylucy
Cake by @confettiandcrumbsuk
and Floral by Josesh Massie @josephmassieflowers