I had a super fun trip to Cumbria in September, where I'd been invited to a beer & music festival by my fabulous friend Madame Bink, alongside other lovelies Anita de Bauch & Roswell Ivory, and I got to meet some fab new people too. In addition to this blissful, sunshine-coated relaxation and cider-fuelled merriment, I then also got to join gorgeous Madame Bink on one of her amazing Lake District photographic tours, where we were reunited as a model duo once again!
A heart-bursting highlight was camping in her van the night before our photoshoot at a stone circle, and going out to look at the clear nights sky where we saw a mass of twinkling stars and the shape of our galaxy across the heavens!
At sunrise we met with our photographer Nige NW, with the early morning light glowing through thick mist, which lifted to reveal the rolling hillsides around. It was so magical!
Bink then lead us on to other locations, a mirror-surfaced lake, the beach and mountain landscapes! We had such stunning weather, and Nige captured the scenes so well. A relaxed, productive and enjoyable day was had by all, and I adore the results!
I can't wait to visit this part of the country again in the future. I plan to join Madame Bink there again next year in May, so if there are any photographers interested in booking us together on one of these fantastic days, get in touch with her at madamebink@googlemail.com, to state your interest!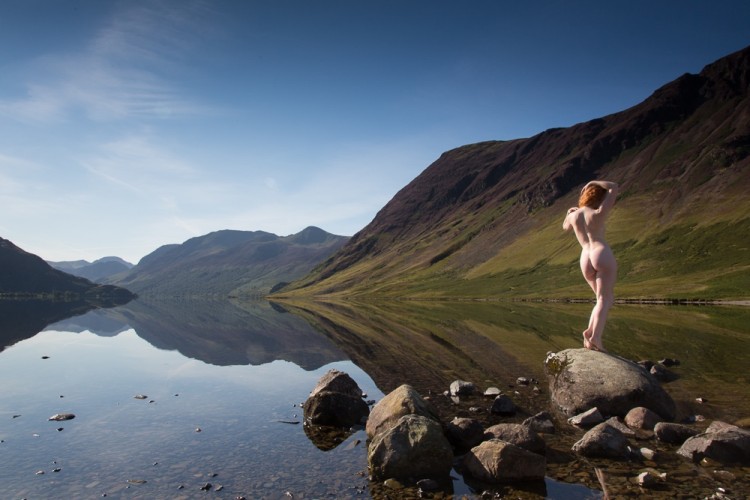 Here's a few behind the scenes snapshots too!
Nigel & Bink walking through the morning mist…
Bink making gorgeous shapes…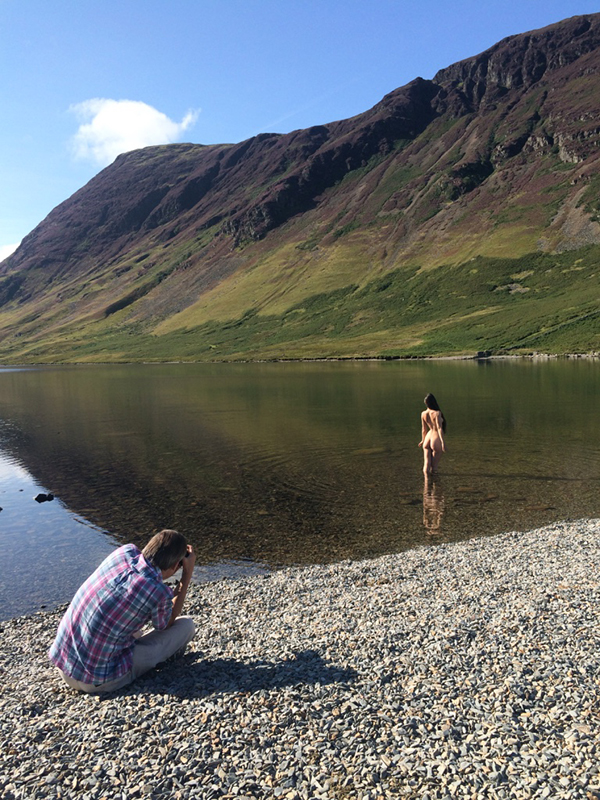 Wonderful views at the lake… 😉

Spot the pooch! Madame Bink's adorable dog Major checking out the waterside location for us…